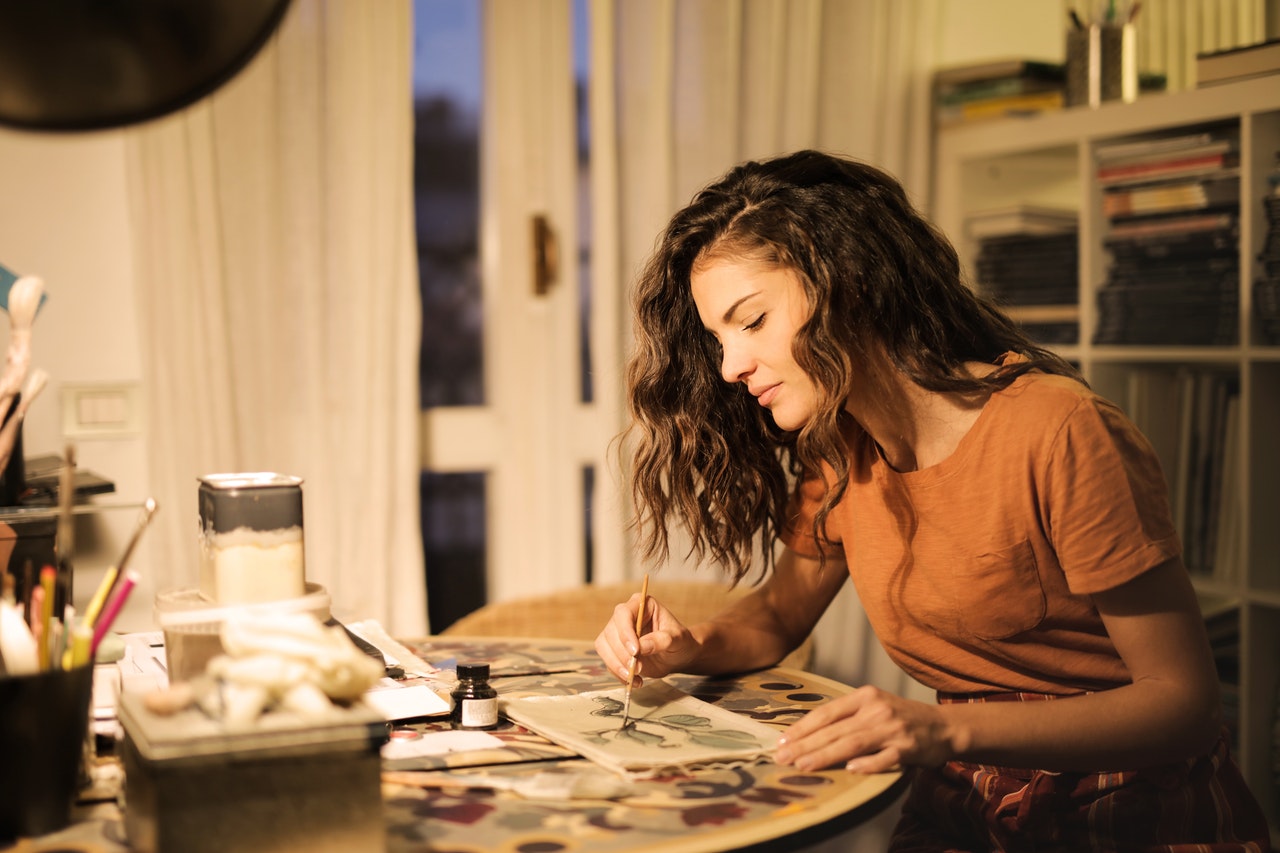 High and specialized skilled workers are an integral part of any thriving economy. They contribute to job creation, skills development, and training. But they're just not easy to come by. That's why when Canadian employers can't find the skills they need locally, they consult the Global Talent Stream (GTS)which was introduced in 2017 to recruit highly skilled foreign workers in specialized occupations such as engineering and tech-related fields.
These workers can obtain Canadian work permits in as little as two weeks through the GTS.  It is one of the pillars of Canada's Global Skills Strategy, which aims to help innovative companies grow by ensuring they can access the highly skilled talent they need quickly. As per data released in June 2019, within the first two years, approx. 40,000 foreign workers came to Canada through the GTS. And more than 1,100 Canadian employers have used the stream to recruit talented workers from abroad.
STEPS TO APPLY
Get hired as a Foreign Worker

Canadian Employers apply to the GTS to become designated and to obtain labor market impact assessments (LMIA) so that they may hire eligible foreign workers. The first step is to check if you qualify as a highly skilled worker according to the criteria listed in Category A and Category B.

Obtain a Job Offer

You must obtain a job offer from an employer in Canada who qualifies for the GTS under Category A or Category B.

Apply for Work Permit

You need to apply for a work permit which also requires your job offer letter and a copy of the LMIA given by your employer. You will also require a police clearance certificate and a medical exam. Your work permit application will be processed in as little as 10 business days. Your spouse or common-law partner and dependent children can also qualify for expedited visa processing when they apply for a work permit, study permit, or visitor visa.
Employers In Canada
Employers must qualify to hire foreign workers through one of two GTS Categories that meet their hiring needs. The employer must fill in an application with information regarding their company, the foreign worker they wish to hire, as well as the job offer, including details about compensation and benefits. The Global Talent Stream is part of the Temporary Foreign Worker Program.
Labor Market Benefits Plan
 As a part of the Temporary Foreign Workers Program, all employers applying to the GTS for the first time must also submit a Labour Market Benefits Plan demonstrating how they will benefit the Canadian labor market by hiring a highly skilled foreign worker. The application processing fee is $1,000 per foreign national.
The GTS is divided into two categories. The categories describe the type of foreign workers employers can hire, the expected wages to be paid, and depending on the category chosen, employers may need to get a referral from a GTS designated partner.

Category A – Designated Referral Partners for Employers
Canadian employers must be referred by one of the GTS designated partner organizations. Once an employer finds an eligible candidate whom they want to hire they must then find a designated referral partner to verify for them by consulting the list above and contact those most relevant to their industry. The designated referral partner will check to see if the employer has a focus on innovation and is capable of growing and expanding. Foreign workers hired must demonstrate advanced and unique knowledge of the industry through either a postgraduate degree in a specialized area or at least five years of experience in a specialized position plus they must be paid a minimum of CAD $80,000 per year or higher if the annual prevailing salary for the occupation is above this level.
The list of designated referral partners for employers located outside Quebec includes the following organizations.
Accelerate Okanagan
Atlantic Canada Opportunities Agency
BC Tech Association
Burlington Economic Development Corporation
Business Development Bank of Canada
Canadian Economic Development for Quebec Regions
Cape Breton Partnership
City of Brampton
City of Hamilton's Economic Development Office
City of Mississauga
Communitech Corporation
Council of Canadian Innovators
Economic Development Winnipeg
Edmonton Economic Development
Federal Economic Development Agency for Southern Ontario
Genesis (Newfoundland)
Global Affairs Canada's Trade Commissioner Service
Government of Alberta, Alberta Labour
Government of British Columbia, Ministry of Jobs, Trade, and Technology
Government of Manitoba, Manitoba Education, and Training
Government of Nova Scotia, Nova Scotia Business Inc.
Government of Ontario, Ministry of Economic Development, Job Creation, and Trade – Ontario Immigrant Nominee Program
Government of Ontario, Ministry of Economic Development, Job Creation, and Trade – Ontario Investment Office
Government of Prince Edward Island, Island Investment Development Inc.
Government of Saskatchewan, Ministry of the Economy
Halifax Partnership
Tech Manitoba
Innovation, Science and Economic Development Canada – Accelerated Growth Service
Invest Ottawa
Invest in Canada
Kingston Economic Development Corporation
Launch Academy
London Economic Development Corporation
MaRS Discovery District
National Research Council – Industrial Research Assistance Program (NRC-IRAP)
Privy Council Office, Special Projects Team
Regional Municipality of Niagara
Regional Municipality of York
Sarnia-Lambton Economic Partnership
Toronto Global
Town of Oakville
Vancouver Economic Commission
Venn Innovation
Waterloo Region Economic Development Corporation
Windsor Essex Economic Development Corporation
Category B – In-Demand Occupations
For this category, Canadian employers can hire a highly-skilled foreign in an occupation that features on the Global Talent Occupation List. The worker must earn a salary equal to or above the prevailing wage rate for the job position.
The list of In-Demand Occupations includes the following occupations.
| NOC CODE | OCCUPATION | MIN HOURLY RATE | MIN ANNUAL SALARY |
| --- | --- | --- | --- |
| 0213 | Computer and information systems managers | Prevailing wage | Prevailing wage |
| 2147 | Computer engineers (except software engineers and designers) | Prevailing wage | Prevailing wage |
| Sub-set of 2161* | Mathematicians and statisticians * Positions for actuaries or related occupations are excluded from this subset. | Prevailing wage | Prevailing wage |
| 2171 | Information systems analysts and consultants | Prevailing wage | Prevailing wage |
| 2172 | Database analysts and data administrators | Prevailing wage | Prevailing wage |
| 2173 | Software engineers and designers | Prevailing wage | Prevailing wage |
| 2174 | Computer programmers and interactive media developers | Prevailing wage | Prevailing wage |
| 2175 | Web designers and developers | Prevailing wage | Prevailing wage |
| 2281 | Computer Network technicians | $39.42 or higher prevailing wage | $82,000 or higher prevailing wage |
| 2283 | Information systems testing technicians | $38.46 or higher prevailing wage | $80,000 or higher prevailing wage |
| Sub-set of 5131** | Producer, technical, creative and artistic director and project manager – Visual effects and video game ** The position must require three years' industry experience in the visual effects, video game or animation industries in one or a combination of the following roles: producer, technical director, creative director, artistic director or project manager, senior coordinator, department manager, with three years of job experience in at least one or more of the following skills relevant to the visual effects, video game or animation industries: surfacing and look development; character or simulation rigging; matte painting; managing budgets or teams; or technical pipeline development and application for visual effects, video games, or animation production. | $37.50 or higher prevailing wage | $78,000 or higher prevailing wage |
| Sub-set of 5241*** | ***This position must require three years' industry experience in at least one of the following digital media design skills: 3D modeling, compositing, paint and roto, layout and match move, digital environment, and matte painting, texture, lighting shading, character effects, effects and simulations, design and scenario, rigging, user interface or user experience, responsive design (for gaming), virtual reality, augmented reality, digital media animation, levels editing for digital media design, software editing for digital media design, pipeline software development or applications relevant for digital media design. | $38.46 or higher prevailing wage | $80,000 or higher prevailing wage |
WORK PERMIT EXEMPTIONS
Below are the two new categories of workers who are now exempt from the requirement to obtain a work permit in GTS.
Highly skilled workers in skill type 0 or A occupations of the NOC may enter Canada to work for 15 days in a six-month period, or for 30 days in a 12-month period, without having a work permit.
Researchers working on research projects at a publicly-funded degree-granting institution or affiliated research institution may come to Canada for 120 days in a 12-month period, without having a work permit.
Canadian immigration comprises of various programs. Contact us today for full details about how we can work with you based on your profile. We are glad to discuss your immigration-related questions or queries.
The best way to start is to have a free initial consultation. Contact us via the details below or send us your details.