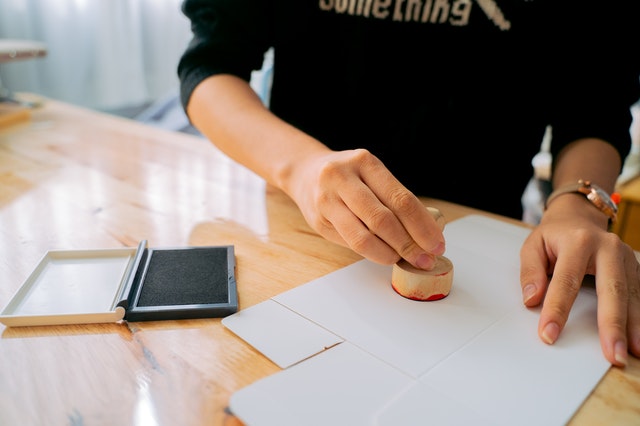 The Temporary Foreign Worker Program (TFWP) allows Canadian employers to hire foreign nationals to fill labor shortages in Canada.
Employers looking to hire under the TFWP need to complete the Canadian government's labor market test, known as the Labour Market Impact Assessment (LMIA). An LMIA is a labor market verification process whereby Employment and Social Development Canada (ESDC) assesses an offer of employment to ensure that the employment of a foreign worker will not harm the Canadian labor market. The program allows Canadian employers to respond to genuine labor shortages by allowing them to hire internationally while ensuring that Canadian citizens and permanent residents have the first opportunity to apply for open job positions.
A Labour Market Impact Assessment (LMIA) and a temporary work permit are required to be obtained before a foreign national can begin working for the Canadian employer through the TFWP.
Spouse Open Work Permit

If you are an international student OR work permit holder bringing your spouse or partner with you to Canada, they may be eligible for an open work permit that will allow them to work on or off campus full-time while you study. An open work permit is a work permit that is not job-specific. It allows your spouse or common-law partner to accept any job with any employer. If your spouse or partner gets an open work permit, it is normally valid for the same period as your study permits. In some cases, your spouse or common-law partner will need a medical exam.
Bridging Open Work Permit
Bridging Open Work Permits (BOWP) are for individuals who currently have a valid Canadian work permit, which expires within 4 months and have applied for Permanent Residence under the Economic Class such as through Express Entry. It is also mandatory for the work permit holder to be in Canada for the application to be submitted. The BOWP is an extension to an existing work permit, meant to allow them to keep working until the applicant received PR. The applicant must also satisfy the eligibility criteria to receive a BOWP.
If an applicant's current work permit expires before they receive a decision regarding their BOWP application, they may continue to work in Canada under implied status, until a final decision has been issued regarding the BOWP application. However, if the application is denied, the foreign national must cease working in Canada immediately. Continuing to work without a valid work permit can risk any future permanent residency applications.
Here's a step-by-step guide to navigate through the Come to Canada Tool when applying for a BOWP online. We assume you have already applied for Permanent Resident status under the Express Entry program, which covers:
 Federal Skilled Worker Program (FSW)
Canadian Experience Class (CEC)
Federal Skilled Trades Program (FST)
PNP Express Entry

Please note that not all PNP Nominees are eligible for a BOWP and may need to apply for an Employer Specific work permit. If this is the case, do not follow this guide as the process is different.
International students pursuing a study program at a Designated Learning Institution (DLI) in Canada that requires a mandatory work placement or internship must apply for a co-op work permit in addition to a Canadian Study Permit. The co-op work permit is a separate work permit, unrelated to the authorization to work part-time that is generally included in Canadian study permits.It is important to note that an individual applying for a co-op work permit must hold a valid study permit. International students who must participate in a mandatory co-op, internship, practicum, or placement (i.e. one that is a requirement for their program) must also apply for a co-op work permit. This applies whether the work is on or off-campus, paid or unpaid, during the academic year or during the summer, and regardless of the number of hours involved.
If you are accepted directly into a program requiring an internship, you can apply for a co-op/internship work permit at the same time as you apply for your initial Study Permit. Once you receive your co-op work permit, you will also need to apply for a Social Insurance Number (SIN).
Because of current processing delays, students are advised to apply (in Canada) for their co-op/internship work permit six months before their internship is due to start. This application is fee exempt (i.e. free).
The North American Free Trade Agreement (NAFTA) is a trilateral trade agreement negotiated between Canada, the United States, and Mexico in 1994. NAFTA provides unique opportunities for citizens of the United States and Mexico to work in Canada. Those foreign nationals covered by NAFTA provisions may be eligible to work in Canada without the requirement for a Labour Market Impact Assessment (LMIA) or, in some cases, a work permit.
NAFTA broadly classified to five categories wherein an American or Mexican citizen may be eligible for some sort of facilitated access to Canadian work authorization:
NAFTA Professionals
NAFTA Intra-Company Transferees
NAFTA Investors
NAFTA Traders
NAFTA Business Visitors
Canadian immigration comprises of various programs. Contact us today for full details about how we can work with you based on your profile. We are glad to discuss your immigration-related questions or queries.
The best way to start is to have a free initial consultation. Contact us via the details below or send us your details.