Ontario nominated 9,000 immigration applicants for permanent residence in 2021, hundreds more than planned. Last May, the Ontario Immigrant Nominee Program (OINP) announced that it was allowed to welcome 8,600 newcomers in 2021. Of these, 250 could be working in National Occupational Classification (NOC) skill level C occupations, which generally require a high school education or specific job training. Before the end of the year, Ontario got an additional 400 nominations from the federal government through an in-year reallocation.
This is not the first time Ontario exceeded its original allocation. In 2020, Ontario nominated 8,054 principal applicants to apply for Canadian permanent residence even though it was originally allowed to enter Canada was 7,350.
Ontario immigration for Express Entry candidates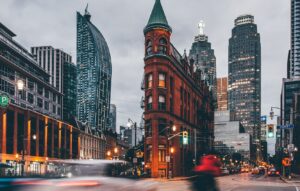 To get a provincial nomination through an enhanced (aka Express Entry-linked) immigration stream, you need to first be eligible for an Express Entry-managed program. There are three:
• Federal Skilled Worker Program (FSWP)
• Canadian Experience Class (CEC)
• Federal Skilled Trades Program (FSTP)
Express Entry is an online immigration application management system. Eligible candidates get a score based on the Comprehensive Ranking System (CRS). The top-scoring candidates receive an Invitation to Apply (ITA) for permanent residence. With this invitation, candidates can then apply for Canadian immigration.
If you receive a provincial nomination as an Express Entry candidate, you get 600 points automatically added to your CRS score, and you apply for immigration through the Provincial Nominee Class. This award pushes you to the top of the pool and allows you to be eligible for a PNP-specific Express Entry draw.
Here is the number of invitations Ontario issued through each EOI stream in 2021:
• Employer Job Offer: Foreign Worker stream – 2,866
• Employer Job Offer: International Student stream – 2,290
• Employer Job Offer: In-Demand Skills stream – 238
• Masters Graduate stream – 1,834
• Ph.D. Graduate stream – 204
Book your Consultation with VConnect Immigration Inc. related to your Immigration Matters!
Like, share, and subscribe for More Immigration Updates!
Instagram: @vconnectimmigration
Tiktok: vconnectimmigration