Canada's Provincial Nominee Programs (PNP) are off to a strong start in 2022 with more than 4,500 invitations to apply for provincial nomination issued last month. The PNP is an immigration program jointly administered by the federal, provincial, and territorial governments. It offers Canadian provinces and territories the opportunity to create their own immigration streams to better meet their labor market needs and economic development objectives.
Today, the PNP accounts for a significant share of economic immigration to most provinces and territories in Canada. In fact, many smaller Canadian provinces such as Newfoundland and Labrador, Prince Edward Island, Nova Scotia, New Brunswick, Manitoba, and Saskatchewan depend on this program to meet their demographic and labor force needs. Between now and 2023, PNPs alone are expected to result in more than 80,000 immigrants per year being admitted as permanent residents.
Express Entry-linked PNPs
Most participating provinces and territories have at least one PNP stream that is aligned with the federal Express Entry system, which is Canada's management system for three immigration programs: the Canadian Experience Class (CEC) the Federal Skilled Worker Program (FSWP), and the Federal Skilled Trades Program (FSTP).
Express Entry-linked PNP streams, also known as "enhanced" PNPs, allow a province to select candidates who have profiles in the Express Entry pool and invite them to apply for a provincial nomination.
In January, IRCC held two draws and invited 1,428 PNP candidates in total under Express Entry. The latest draw, held on January 19, issued a record of 1,032 Invitations to Apply to provincial nominee candidates.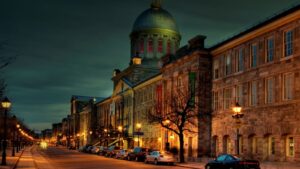 Book your consultation with VConnect Immigration Inc. related to your Immigration Matters.
Like, share, and subscribe for More Immigration Updates!
Instagram: @vconnectimmigration
Tiktok: vconnectimmigration